Showroom Service at Internet Prices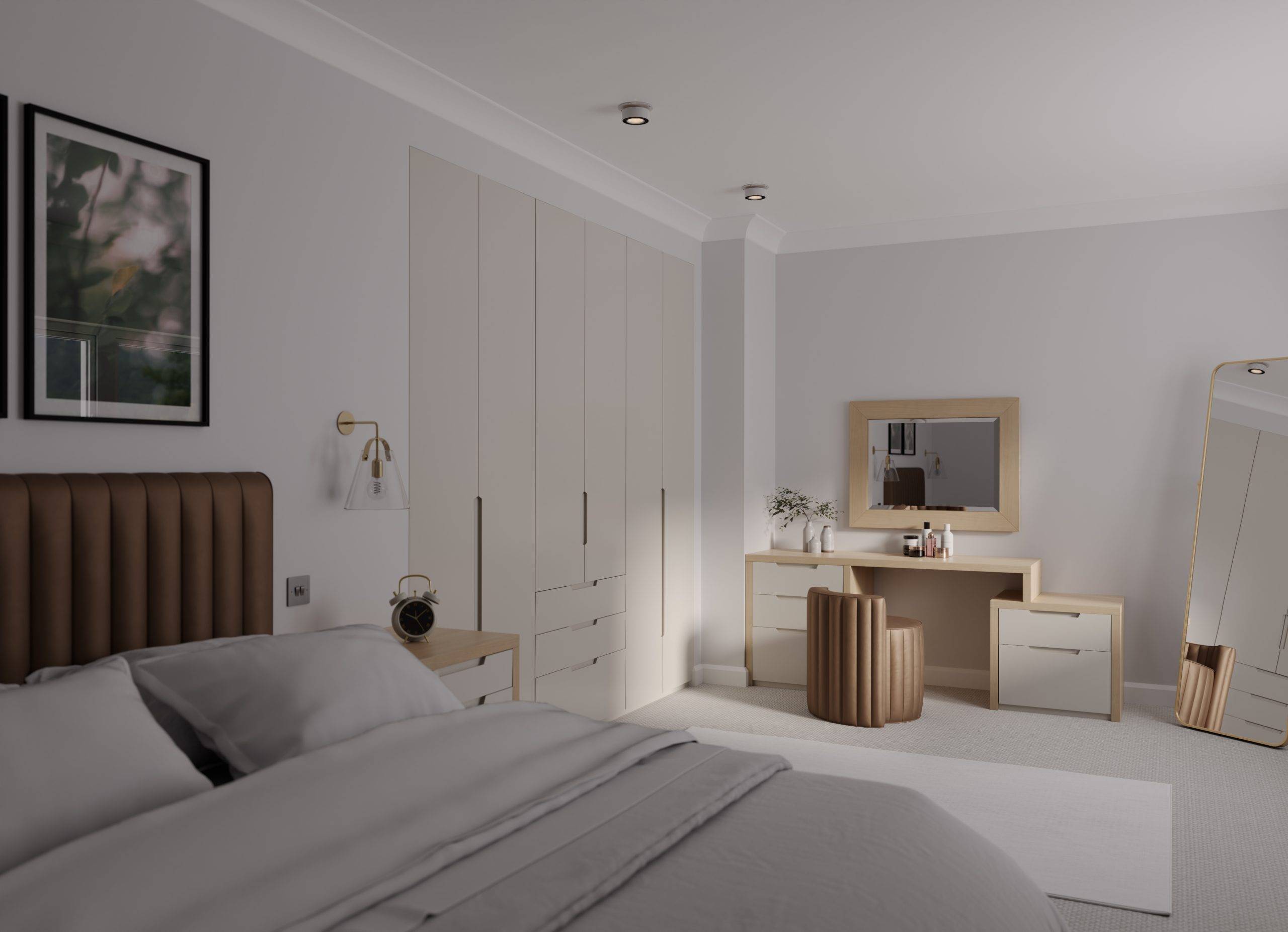 Main Kueche 38 Av 6023 Nussbaum Elegant Av6023 Eiche Schwarz M2.
Loughborough Kitchen, Bedroom and Bathroom Showroom
Welcome to ColeRoberts, Interior Designers in Loughborough, with 50+ years of combined experience in creating beautiful German kitchens, luxury bedroom designs, bathrooms, and home offices. Offering far more than other local furniture design companies, we have an extensive and highly flexible furniture range allowing us to create fully tailored designs for all areas of your home. We offer the best products and the best designs, and all at the best possible value. You can discover this in person with a visit to our inspiring kitchen showroom in Loughborough, which is the largest showroom in the East Midlands. Here, you can work with one of our expert designers to create a luxurious and stylish space to reflect the characteristics of your home as well as your own individual taste and flare.
For a better understanding of how our interior design process works from start to finish, please do get in touch via the 'Showroom Visit' tab and one of our friendly members of staff will be in touch to organise a free of charge consultation service. Alternatively, simply call us on 01509 231310.
Loughborough Kitchen Showroom
With the largest showroom in the East Midlands, we are sure we have something to help you feel inspired! So come explore and enjoy; and, providing you bring your room dimensions along we will gladly be able to help you in choosing everything required in line with your needs, tastes, and budget too.
You are welcome to come in and browse anytime, but if you want technical or design advice, please book an appointment with us.
Opening Hours
Monday: Thursday: 8.30am – 4.45pm
Friday: 8.30am – 3.45pm
Saturday: 9.15am – 3.45pm
Sunday: Closed
ColeRoberts Service Areas
Loughborough Showroom Amenities
Our beautiful showroom in Loughborough is easy to find, clearly sign-posted, and with generous free parking outside for the duration of your visit. Spread across 2 floors, we have an extensive selection of kitchen, bathroom, and bedroom displays for your perusal. We also have a consultation area where we can meet to discuss your plans, as well as a presentation area, and a small children's area for keeping young children entertained. We welcome visitors to call in for a browse, or else to discuss your new kitchen, bathroom or bedroom plans please call ahead and make an appointment.