Loughborough
Bathroom Showroom
Luxury Bathroom Showroom in Loughborough
If you're looking for a luxury bathroom showroom in Loughborough, look no further than ColeRoberts. Here, you will find everything you need to turn your bathroom into the perfect space, combining beauty with practicality. You will be amazed to see how quickly a functional bathroom can be turned into a place of rest and relaxation. So, whether it's a small guest bathroom, wet room, spacious family bathroom, or else a luxurious retreat for indulgent moments, at ColeRoberts we have the expertise to help make your dream bathroom a beautiful reality.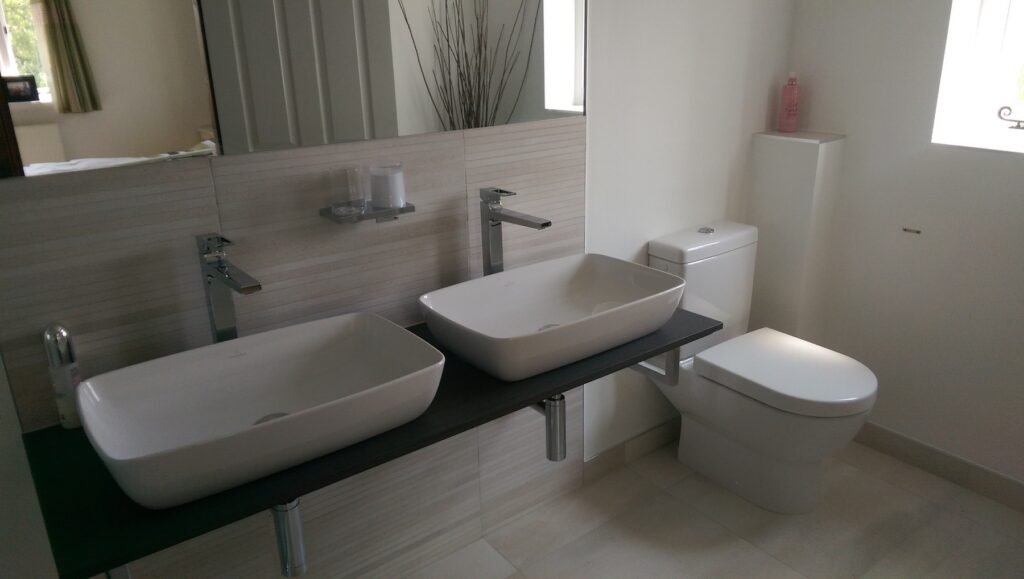 Visit Our Luxury Bathroom Showroom In Loughborough
Visit our luxury bathroom showroom and you will discover 26 inspiring bathroom sets, fully dressed to help you imagine how your new bathroom could look. Offering a vast range of bathroom brands, we cater for all budgets and will help you navigate through your choices to find your perfect bathroom suite. Working with our highly trained designers you can choose from traditional, fitted, or modular (floating) bathroom styles, selecting your preferred range and colour, before visiting our tiles area where we can suggest tiles and flooring to complement your choices.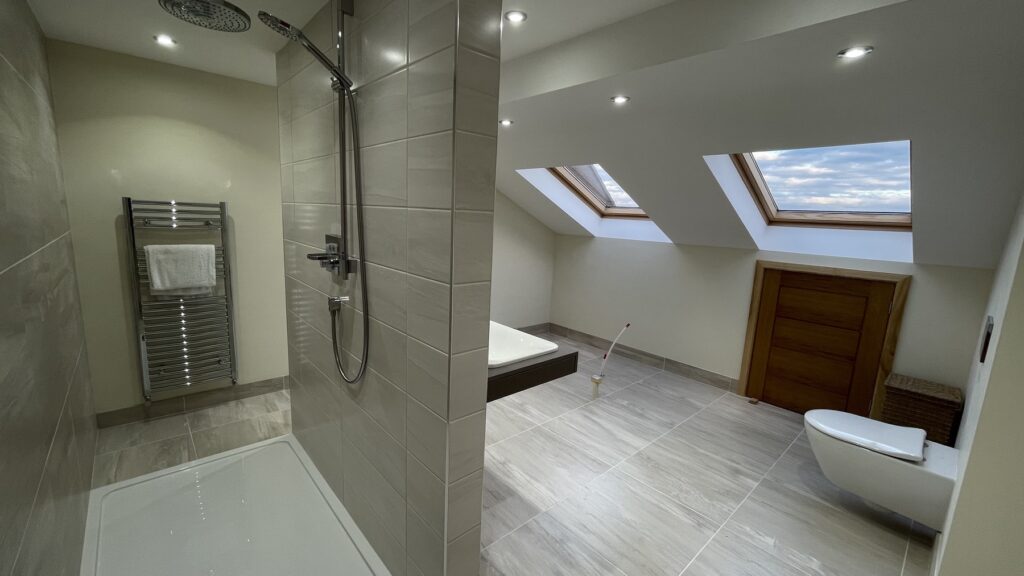 Modern and Contemporary Bathrooms
At ColeRoberts 80% of the bathrooms we supply are modern or contemporary in style. This might be an ultra-minimalist bathroom with floating vanity unit and walk in Rainmaker shower, or else a Boutique hotel theme with his 'n' hers sinks, and statement dark tones offset by luxury metallics. For small spaces we can offer space-saving tubs, sinks and shelves to maximise every corner, and we can even make light work of cleaning with innovations such as AquaClean, or rimless WCs. Modern bathroom brands we have on display in our luxury showroom include, Alape, Aqualisa, Bayswater, Burlington, Bisque, Britton, Bushboard, Gerberit, Clearwater, Grohe, Hansgrohe, Imperial, Just Trays, Kaldewei, Keuco, Kudos, Laufen, Matki, Merlyn, Roman Showers, Roca, Saniflo, Trojan, Villeroy & Boch, Wedi, AXOR, and Zendher Radiators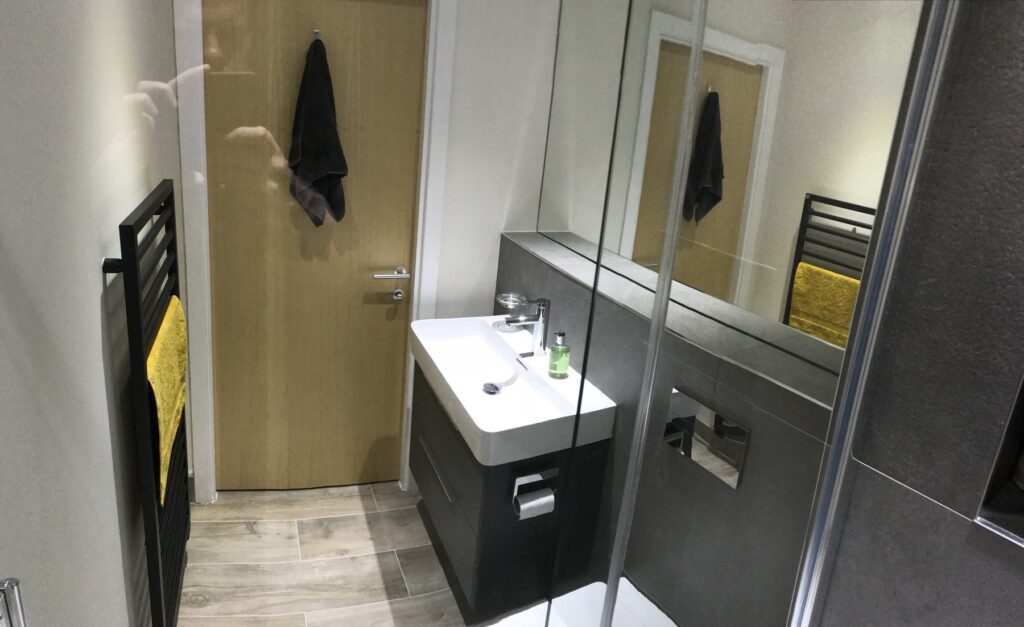 Traditional Bathrooms
Timeless, luxurious and full of character, traditional bathrooms are very distinctive. Whilst an enduringly popular style for period homes, traditional bathroom ideas can work for modern spaces too, and ColeRoberts know how to achieve this for you. Whilst modern bathrooms are more minimalist, traditional bathrooms are all about the detail. Think, high lever toilets, Cross Head bath shower taps, pedestal sinks, and luxurious freestanding rolltop baths. Finishing touches might include statement wall panelling or botanical wallpaper, as well as accessories in rich metals such as copper or brass. Traditional bathroom brands we have on display in our Loughborough bathroom showroom include the renowned Thomas Crapper, Spadoni, any many more.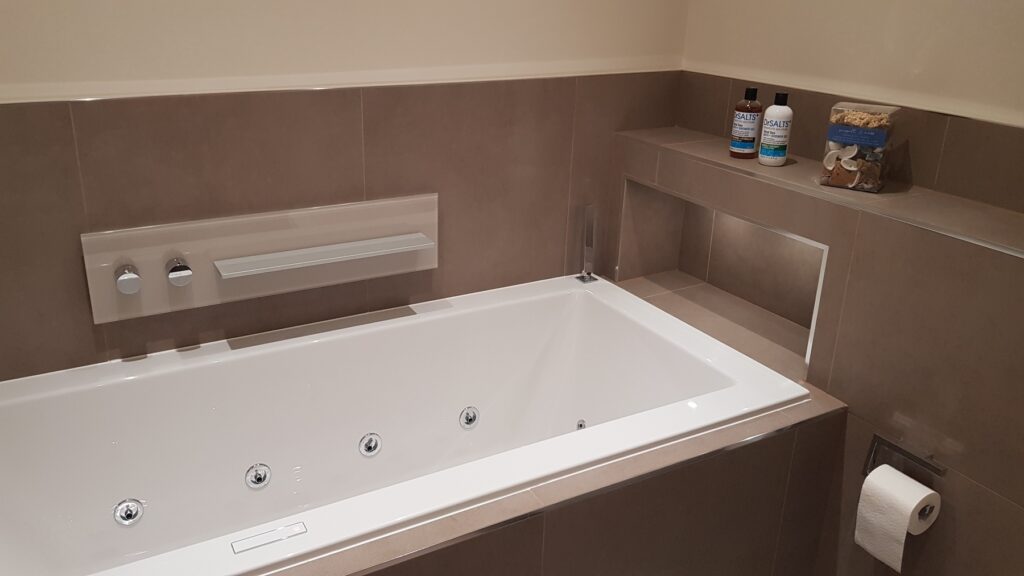 Expert Bathroom Design
When it comes to bathroom design, we are experts in what we do, and anything is achievable. Never restricted by the plumbing or electrics in an existing bathroom we have the know-how and means to reconfigure any layout in order to give you what you want. Book an appointment to see us in our Loughborough bathroom showroom and together we can start planning your very own, feel-good Oasis in just a few easy steps, starting you on your journey to achieving your dream bathroom space.
Loughborough Bathroom Showroom
Book a visit to our interior design showroom in Loughborough to experience the very best of what is available on the UK market. This includes an impressive array of designer brands and unique materials and features. As well as stunning kitchen, bedroom, bathroom, and home office collections, you can also experience our specialist wall and floor tiles offerings, where we can help you choose the best tiles to match your chosen furniture and worktops.
Opening Hours
Monday: Thursday: 8.30am – 4.45pm
Friday: 8.30am – 3.45pm
Saturday: 9.15am – 3.45pm
Sunday: Closed
ColeRoberts Service Areas
Showroom Amenities
Our beautiful showroom in Loughborough is easy to find, clearly sign-posted, and with generous free parking outside for the duration of your visit. Spread across 2 floors, we have an extensive selection of kitchen, bathroom, and bedroom displays for your perusal. We also have a consultation area where we can meet to discuss your plans, as well as a presentation area, and a small children's area for keeping young children entertained. We welcome visitors to call in for a browse, or else to discuss your new kitchen, bathroom or bedroom plans please call ahead and make an appointment.